Call 800-916-7873 in the USA
Text your questions to 269-601-4965
#iaqdriveseverything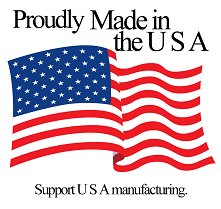 ---
Our mission is to rescue the victims of abusive high pressure sales by empowering them with information, rewarding them with savings and retaining them with customer service.

---
For our Canadian customers, there may be taxes and duties on your shipments now that our operations have moved to the USA.  We apologize for any inconvenience.

Engineering Specifications

Shipping is delayed about 3-4 weeks, but if you need a pad right away, just let us know in the special instructions during checkout and we'll get one to you right away at no additional charge.
Thank you for your patience as we follow procedures to ensure the safety of our employees as well as the safety of our customers.
     To further assist your understanding of the Electro Breeze electrostatic air cleaners, all of the engineering specs are made available below.  Each line is a link to the appropriate pdf document.  You will find that the Electro Breeze electrostatic air cleaners are on equal footing with the Dynamic Commercial air cleaner system and compares favorably with the performance and reliability of the Dynamic air cleaner system.  Feel free to print and distribute this information, but please do not modify its content.

     The content below is from the Electro Breeze air cleaner manufacturer.  Due to our unique relationship with the manufacturer, our pricing to you will be better than direct.  Please do not contact them or follow any links from the spec pages.

     If any of the links are broken or if you have questions about the information or terminology, feel free to contact us.  We are working hard to be your source for commercial building indoor air quality.

Each line below links to the appropriate PDF

A-  Introduction
A2.0-  History & Philosophy
A3.0-  Introduction to the Product

B-  Technology
B1.0-  Technology
B2.0-  Air Cleaner & UV Lamp Technology

C-  Efficiency & Test Results
C1.0-   Test Report
C2.0-   Particulate Removal Capacity
C3.0-   Certificate of Compliance
C4.0-   Airborne Particle Chart
C5.0-   Common Particle Sizes Found in Air
C7.0-   Pressure Drop vs Air Velocity Graphs
C8.0-   List of Absorption Ability of Activated Carbon
C9.0-   Report of Effect of HVAC on Bacteria
C10.0- UV-C Germicidal Energy
C11.0- Sizes of Bacteria

D-  Products & Specifications
D1.0-  1in & 2in Panel Air Cleaner (Drawing, Specifications)
D2.0-  1in Panel Air Cleaner Model P-124
D2.1-  1in Panel Model P-124 Specifications
D2.2-  1in Panel Model P-124 Electrical Hook-up
D3.0-  1in Tandem Panel Air Cleaner Model P-124
D3.1-  1in Tandem Panel Specifications
D5.0-  2in Panel Single Powerhead, Double Electrode Model P-224
D5.1-  2in Panel Air Cleaner Specifications
D6.0-  2in Double Powerhead Single Electrode Air Cleaner Model P-224
D7.0-  2in Tandem Panel Single Powerhead Air Cleaner Model P-224
D7.1-  2in Tandem Panel Installation
D7.1.1-  2in Tandem Panel Installation Mode
D7.2-  2in Panel Electrical & Mechanical Tandem Specifications
D8.0-  1in & 2in Panel Front Load Air Cleaner
D8.1-  1in Panel Front Load Electrical Tandem
D8.2-  2in Panel Front Load Electrical Tandem
D8.3-  2in Panel Electrical Tandem Specifications
D9.0-  V-Bank & W-Bank Part Numbers
D9.1-  Wiring Diagram for V-Bank & W-Bank
D9.2-  1in Panel V-Bank Assembly
D9.3-  2in Panel V-Bank Assembly
D9.4-  2in Panel V-Bank with Prefilters
D9.5-  2in Panel V-Bank for 24 x 24 Rack
D9.6-  2in Panel V-Bank Assembly Instructions
D9.7-  2in Panel V-Bank with UV Lamp
D9.7.1-  2in Panel V-Bank with UV Lamp Specifications
D9.7.2-  Front Load Panel with UV Lamp
D9.7.3-  Wiring Diagram for V-Bank Filtration Unit
D9.7.4-  Slider& UV Lamp inside V-Bank Filtration Unit
D9.8-  2in Panel V-Bank Model P-224 VB-3612
D9.9-  2in Panel W-Bank Model P-224 WB-3624
D10.0-  UV Sliding Rack Installation
D11.0-  Media (Cushion Pads)
D11.1-  How to order replacement pads
D12.0-  Germicidal Air Cleaner System PCUV 2520
D12.1-  Maintenance of the PCUV 2520
D13.0-  Electrical Box

E-  Applications & Recommendations
E1.0-  Applications
E2.0-  Technical Specifications (Filter Area vs Flow Rate)
E3.0-  Selecting the right unit
E4.0-  Diagram (Panel Dimensions)
E5.0-  V-Bank Rack Dimensions

F-  Maintenance & Warranty
F1.0-  Maintenance
F2.0-  Installation
F3.0-  Warranty