Call 800-916-7873 in the USA
Text your questions to 269-601-4965
Canada shipping is flat rate at $25.00 USD. All prices in USD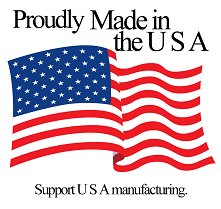 ---
Our mission is to rescue the victims of abusive high pressure sales by empowering them with information, rewarding them with savings and retaining them with customer service.

---
For our Canadian customers, there may be taxes and duties on your shipments now that our operations have moved to the USA.  We apologize for any inconvenience.

Return On Investment

Shipping is delayed about 3-4 weeks, but if you need a pad right away, just let us know in the special instructions during checkout and we'll get one to you as soon as possible at no additional charge.
Thank you for your patience as we continue to experience high demand for our products.
     Since the Electro Breeze electronic air filters have low pressure drop and high efficiency, you benefit by installing the system with better health for you, your customers and your employees.  Look at the typical application below to see how Electro Breeze can save you money and energy while giving you clean air to breathe!  Click here to see why the Electro Breeze industrial air purifier should be on your list of Green Building Products.

The Electro Breeze electronic air filters mean saving money and energy!
For a simpler way of looking at the cost savings of the Electro Breeze air cleaners, click here.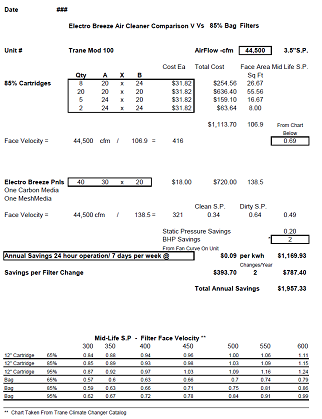 Cost for system above (not including installation)
40 panels at 20x30 inches  =   $12,200.00 +/-
Return on Investment  =  less than 3.5 years