Call 800-916-7873 in the USA
Text your questions to 269-601-4965
Canada shipping is flat rate at $25.00 USD. All prices in USD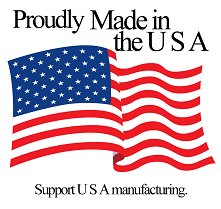 ---
Our mission is to rescue the victims of abusive high pressure sales by empowering them with information, rewarding them with savings and retaining them with customer service.

---
For our Canadian customers, there may be taxes and duties on your shipments now that our operations have moved to the USA.  We apologize for any inconvenience.

Clues to help spot imitators

Shipping is delayed about 3-4 weeks, but if you need a pad right away, just let us know in the special instructions during checkout and we'll get one to you as soon as possible at no additional charge.
Thank you for your patience as we continue to experience high demand for our products.
     Nature's Home Micropower Guard® air cleaner, Dynamic air cleaner, One Hour Xenon Micropower Guard® air cleaner along with the Electro Breeze air cleaners are quickly being recognized as the future in sustainable and effective air cleaning.  As with any successful product, the temptation to hijack the market with imitations becomes overwhelming.

     This page is designed to help you spot an imitation before you purchase, but in most cases, you will not know until your package arrives that you have been deceived.  Keep in mind that using the wrong replacement filter pad may damage your filter electronics.  Electro Breeze and Dynamic (or their brands) are the only replacement filter pads that have been tested and are made to a high standard of quality.

Tough questions to ask when shopping


Are these genuine Electro Breeze, Dynamic, Nature's Home Micropower Guard®, One Hour Xenon MicroPower Guard® pads from the manufacturer?  Most suppliers will tell you whether their products are genuine or not, but you will have to ask them specifically since their marketing is not explicit enough.


Can you provide testing data for the pads you are sending?  Only Electro Breeze and Dynamic have test data for their replacement pads.  If the supplier is not able to send this information, he is neither an authorized dealer, nor able to prove that what he is sending is genuine.  Here is the Electro Breeze test report.


If I do not accept these as genuine, can I return them and at what cost to me?  Only Electro Breeze Supply offers to replace your order if you are not happy with your purchase.  If you are still not satisfied, we offer you a money-back guarantee, as per our terms and conditions.


Check to make sure they are listed with the Better Business Bureau and check their rating.  These ratings cannot be bought, so you can be confident that a company with a good rating can be trusted.
Inspect your filters immediately, you may find more than you bargained for!
     We purchased pads from suspicious suppliers for this report.  Unfortunately, we are not at liberty to disclose them by name.  They are not hard to find.  Look for the reviews that call them out for advertising OEM brand names and shipping knock-offs.

Cleanliness of the pad itself
     Shipping a clean air filter may seem obvious, but this unscrupulous manufacturer is constructing these pads where other products are being manufactured.  The picture at the right shows one pad with two metal flakes (circled in red).  These two metal flakes could seriously damage the electronics in your filter.

| | |
| --- | --- |
|      The picture at the right shows another pad with a piece of weed stuck in it (circled in red).  Any foreign object in your replacement pad could damage your electronics, but this one would probably just result in an annoying snapping sound for quite a while.  Cleanliness of the replacement pads is definitely an issue. | |
---
Correct construction
     The supplier of this replacement pad is shipping a pad that is not compatible with the brand it was intended for.  We ordered replacement pads for an Electro Breeze panel and this pad has no tube for the electrode.

---
Quality workmanship
     We are proud of our standard of quality and feel that no one else compares, but even Dynamic holds to a higher standard than this supplier.  It appears that this was training day for the gluer as there is glue (faint yellow line) going places it should not, specifically onto the carbon core!

Electro-Breeze replacement media air filter pads can also be used in:
Dynamic 1 inch panels P1000
Dynamic 2 inch panels P2000
Dynamic RS2 1400
Dynamic RS3 1400
Dynamic RS2 2400
Dynamic RS3 2400
Dynamic OH1010
Dynamic CT-100
Dynamic CT-500
PureAiRx Air Cleaner
P6100 Premium Air Quality Specialists Air Cleaner


Aeriale Air Cleaner
FreshAire UV PLP
Perfect Air Plus Air Cleaner
SolaceAir Air Cleaner
StratosAire Air Cleaner
SpacePak PurePak AC-RBC-2
SpacePak PurePak AC-RBC-3
SpacePak PurePak AC-RBC-5
PremierOne Pure Flo P6100 Air Cleaner
Pristine Air Air Cleaner
Biologic3 Air Cleaner
Clean Air Defense System AirRanger


Air Ranger Air Cleaner
Electro-Filter Air Cleaner
Garrison GAR-P6100
Green Homes America
Natures Home MicroPower Guard®
Natures Home MicroPower Guard® Diamond
One Hour Xenon MicroPower Guard®
One Hour Xenon MicroPower Guard® Diamond
MicroGuardian AirScrubber® III
AlpinePure ET for the Water Furnace brand geothermal hydronic units
EarthPure air cleaner for the ClimateMaster geothermal units
Order replacement media filter pads here.