Call 800-916-7873 in the USA
Text your questions to 269-601-4965
#iaqdriveseverything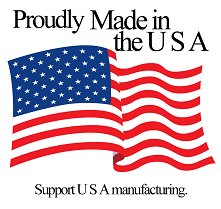 ---
Our mission is to rescue the victims of abusive high pressure sales by empowering them with information, rewarding them with savings and retaining them with customer service.

---
For our Canadian customers, there may be taxes and duties on your shipments now that our operations have moved to the USA.  We apologize for any inconvenience.

Commercial Quality Air Purifiers

Shipping is delayed about 3-4 weeks, but if you need a pad right away, just let us know in the special instructions during checkout and we'll get one to you right away at no additional charge.
Thank you for your patience as we follow procedures to ensure the safety of our employees as well as the safety of our customers.
     Lower cost, Less maintenance time, Custom configurations are just some of the benefits of the Electro Breeze quality air purifiers.  Used in casinos, hospitals, school buildings, high rise office buildings, food processing plants and anywhere dust, smoke, pollen and bacteria are a concern.  Click here to see the return on investment scenario supporting the use of the Electro Breeze air cleaner system.

Your pocket
Low utility costs
Low horsepower requirements
Less make-up air
Low filter costs
Less man hours for maintenance
Quick Return on Investment


Your peace of mind
More design flexibility
Outstanding customer service
5 year warranty
90 day money back guarantee
Higher filtration efficiency


Your responsibility
Low Pressure Drop
Made of recyclable materials
LEED points
No ozone produced
Fewer changes,longer filter life
Less space used in landfills

Click here if your plans call for Dynamic brand commercial air cleaner

Commercial Air Purifiers
     Electro Breeze air cleaners are your commercial air cleaner system that is easy on the budget and still delivers high efficiency air cleaning.  These quality air purifiers are available in custom sizes, V-banks, W-banks, with ultraviolet lights, whatever your need, call us to get a layout and free estimate for your project.  Click here to see appropriate applications for the Electro Breeze commercial air cleaner.

Technical Specs of Electro Breeze 2 in Panels


97% efficiency down to 0.3 microns
Pressure drop as low as 0.4 wg @ 500 fpm
Electrical Input : 24 VAC
Low power consumption at 1 watt per panel
ANSI/UL Std. No. 867 (4th Ed.) - Electrostatic Air Cleaners
CSA Std C22.2 No. 187-M1986 - Electrostatic Air Cleaners
Removal of VOCs at 30% per pass