Call 800-916-7873 in the USA
Text your questions to 269-601-4965
Canada shipping is flat rate at $25.00 USD. All prices in USD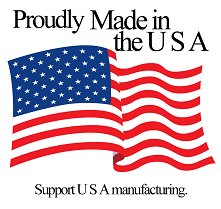 ---
Our mission is to rescue the victims of abusive high pressure sales by empowering them with information, rewarding them with savings and retaining them with customer service.

---
For our Canadian customers, there may be taxes and duties on your shipments now that our operations have moved to the USA.  We apologize for any inconvenience.

School Indoor Air Quality

Shipping is delayed about 3-4 weeks, but if you need a pad right away, just let us know in the special instructions during checkout and we'll get one to you as soon as possible at no additional charge.
Thank you for your patience as we continue to experience high demand for our products.
Why are my kids always coming home sick from school?

     Have you noticed a musty smell when you walk into your childs school?  Maybe you have noticed that your child is having more difficulty with learning and comprehension in his/her new school.  You may notice that your child seems healthy when they leave for school, but show signs of a cold when they come home.  These are common signs of poor indoor air quality and the need for UV air cleaners.

     Mold and viruses attack your childs immune system and distract the mind and body from learning and participating.  Those who contract allergic symptoms (including children) spend less time in groups and less time doing physical activities.


Mold

     There are more than a thousand species of mold, according to the Centers for Disease Control.  Almost every species of mold has the ability to affect human health. The most common mold exposure symptoms are respiratory problems, allergic reactions or cold and flu-like symptoms caused by the presence of spores floating in the air.  Mold is one of the highest rated health risks among students, due to inadequate ventilation, lack of high efficiency filtration with UV air cleaners, improperly controlled humidity levels, leaking roofs and improperly maintained heating and cooling systems.  The impact on children can interfere with their development mentally and physically, because their lungs are still developing.

Your responsibility

Get involved with your childs school environment as well as your own home.

Realize that children spend a significant amount of their day in the school environment. If there is a mold problem at school, your childs health and learning potential may be negatively impacted.
Walk through your childs school building and watch and smell for signs of mold as you would do in your own home.
Pay attention if your child consistently leaves home healthy and comes home sick from school.
If you believe there is a problem, bring up the issue with the school administration.
Case study of a typical school building presented by the Environmental Protection Agency.

EPA tools for schools to help with improving your schools indoor air quality.

Click here to see how the Electro Breeze home air cleaner coupled with UV technology destroys mold, bacteria and viruses.  Electro Breeze air cleaners are installed in homes and schools.