Call 800-916-7873 in the USA
Text your questions to 269-601-4965
Canada shipping is flat rate at $25.00 USD. All prices in USD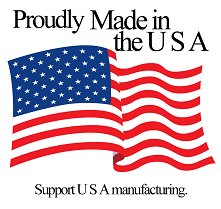 ---
Our mission is to rescue the victims of abusive high pressure sales by empowering them with information, rewarding them with savings and retaining them with customer service.

---
For our Canadian customers, there may be taxes and duties on your shipments now that our operations have moved to the USA.  We apologize for any inconvenience.

LEED Certification

Shipping is delayed about 3-4 weeks, but if you need a pad right away, just let us know in the special instructions during checkout and we'll get one to you as soon as possible at no additional charge.
Thank you for your patience as we continue to experience high demand for our products.
     LEED, or Leadership in Energy & Environmental Design, is a program developed by the U.S. Green Building Council.  The LEED certification program was created to:

Define

green

building by establishing a common standard of measurement
Promote integrated, whole-building design practices
Recognize environmental leadership in the building industry
Stimulate green competition
Raise consumer awareness of green building benefits
Transform the building market
     LEED emphasizes state-of-the-art strategies for sustainable site development, water savings, energy efficiency, materials selection and indoor environmental quality. And LEED recognizes achievements and promotes expertise in green buildings through a comprehensive system offering project certification, professional accreditation, training and practical resources.

     When you are looking for Green building products, Electro Breeze produces the air cleaners that meet LEED requirements as set forth by the U.S. Green Building Council.

Click here if your plans call for Dynamic brand commercial air cleaner

LEED Certification

     The Electro Breeze air cleaner significantly reduces the energy and environmental footprint of an HVAC systems filtration system. Although LEED certification is based on individual projects, the Electro Breeze air cleaner will help meet criteria in the following categories:

Energy & Atmosphere
Optimize Energy Performance (Multiple points)
     Substantial reduction in static pressure drop over high efficiency passive filters, allows for reduction in fan horsepower, and significant ongoing energy savings.

Materials & Resources

Construction Waste Management (1 pt)

     Electro Breeze media is made from recyclable materials and may be considered recyclable depending on materials being filtered and local ordinances. Electro Breeze media occupies less space in landfills versus bag, cartridge or rigid box filters. And because the Electro Breeze furnace electronic air cleaner holds many times the dust load of passive filters, media change-outs will be far less frequent, further reducing waste.

Indoor Environmental Quality

Construction IAQ Management Plan (1 pt)

     The Electro Breeze air cleaner meets the requirement for the installation of a MERV 13 filter prior to occupancy and will offer far lower operational costs.

Additional information about LEED is available from the Green Building Council web site at www.usgbc.org.