Call 800-916-7873 in the USA
Text your questions to 269-601-4965
#iaqdriveseverything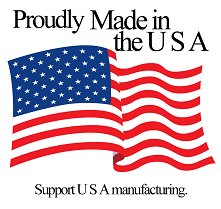 ---
Our mission is to rescue the victims of abusive high pressure sales by empowering them with information, rewarding them with savings and retaining them with customer service.

---
For our Canadian customers, there may be taxes and duties on your shipments now that our operations have moved to the USA.  We apologize for any inconvenience.

Compare Polarized Media Brands

Shipping is delayed about 3-4 weeks, but if you need a pad right away, just let us know in the special instructions during checkout and we'll get one to you right away at no additional charge.
Thank you for your patience as we follow procedures to ensure the safety of our employees as well as the safety of our customers.
     Since no other manufacturer of a whole house air filter offers an ultra-violet kit to accompany their electronic air cleaner, this comparison is limited to the actual electronic air cleaner panel and components only.  Comparison includes actual experience of our customers, not just a timed and controlled condition testing environment.

Electro Breeze has the highest quality replacement pads

     The Electro Breeze replacement pads can be used in the Dynamic, One Hour Xenon Power Guard®, Nature's Home Micro Power Guard®, Aeriale, Electro Filter and Premier One electronic air cleaners.  Using the Electro Breeze replacement pads in the low quality electronic air cleaners may result in a constant snapping noise.  It is not recommended that you use the Electro Breeze replacement pads for the Envirosept, Cimatec or TFI style electronic air cleaners.

The names in bold are the manufacturer for the brands listed beneath them.  All of the attributes for the brands will be the same from each of their respective manufacturers.

Envirosept
Sta-Med
ComfortPure


TFI Company, Inc
Amana A1EAC
Goodman G1EAC
Totaline CG1000


Dynamic
One Hour Xenon MicroPower Guard®
Nature's Home MicroPower Guard®
and others


Electro Breeze
Aeriale
Electro Filter
Premier One

Large particles to 1 micron (No Merv)


No efficiency data
Merv 10


97% down to 0.3 microns (Merv 13)


97% down to 0.3 microns (Merv 13)

| | | | | |
| --- | --- | --- | --- | --- |
| | Integral screen prone to poor conductivity | Integral screen prone to poor conductivity | History of faulty powerhead | Waterproof powerhead, corrosion resistant electrode |
| | | | | |
| --- | --- | --- | --- | --- |
| | Plastic reinforced corners | Plastic reinforced corners | | Plastic reinforced corners |
2-piece polyfiber
No carbon


2-piece polyfiber
No carbon


3-piece fiberglass with carbon or mesh core


3-piece fiberglass with carbon or mesh core

Shipping from manufacturer


Shipping?
Hard to find distributors

| | | | | |
| --- | --- | --- | --- | --- |
| | | | $695.00 includes 2 replacement pads | $395.00 includes 24V power adapter and 5 replacement pads |
Order Electro Breeze air cleaners